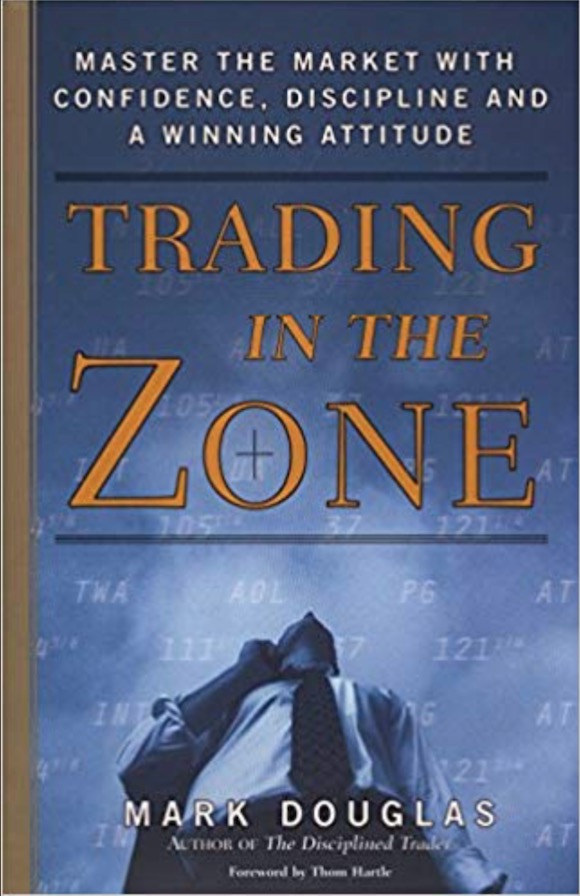 Very popular and good book on trading psychology. I've listened to many Mark Douglas interviews on YouTube and he has other good books, too. Unfortunately, he passed away few years ago and is not around anymore.
Trading in the Zone helps you to understand and think about the mental side of placing trades. It's not about being right or wrong, it's about thinking in probabilities.
The topics covered in this book are: mental analysis, dangers of trading, taking responsibility, state of the mind, dynamics of perception, thinking in probabilities, impact of beliefs, how to think like a trader etc.
He makes it well clear that you don't know other market participants, you don't know what they are going to do. If you see your pattern, you trade it using your methodology. You manage risk and there's no other way around it.
Some of my key takeaways from this book are:
Trading is a pattern recognition numbers game.
Be in the now moment opportunity flow.
Keep a carefree state of mind and winning attitude.
Each trade is unique, accept the risk.
These short tips might not make much sense by just looking at them, but if you read the book you'll understand. Our behavior comes from the mind and in trading our mind is often trying to protect us in wrong places. It can cause fear to pull the trigger if for example, several past trades have been losers; it has actually nothing to do with the future trades. Or to cut a winning position short in order not to lose profits; it's often our mind telling us that which has nothing to do with the charts, means you begin trading your profit/loss figure not the market itself.
You must accept the risk cause the outcome of a single trade is going to be uncertain. Think about inserting a dollar to a slot machine – do you expect to win?!
There are more good insights in the book and I recommend you read it if you want to be in the zone with trading.
Trading in the Zone by Mark Douglas book link
Share this post