So far no trades had kept me awake at night until this one. It wasn't about the trade setup, news or anything on the chart.. it was about risk size.
Because NFLX had a similar drop just before FB on similar reasons (less user growth) but spiked back up quickly on the same day leaving me out of the opportunity, I knew I had to go in heavily on this one. So I didn't even hesitate to put on the trade with much more risk size than I usually had done. But it didn't spike up like NFLX. And I kept waiting while in the trade. It started to affect my sleep and when it finally came up several days later I sold. You can see my entry (green arrow) and exit (red arrow) on the chart.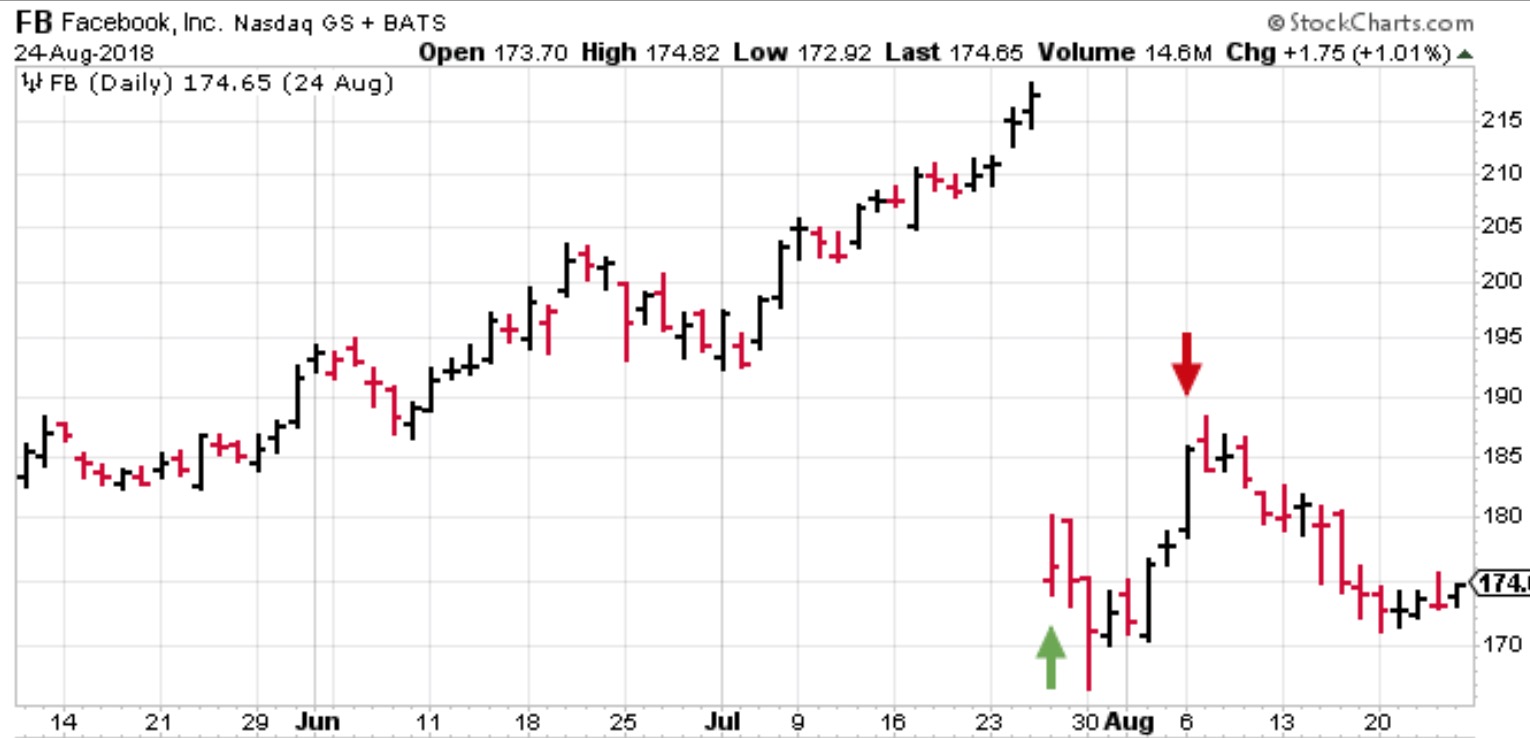 In the end all went well, I took profits, but I can't consider it a good trade cause I got caught up on emotions. Had it been my regular risk size, I would have had good night sleeps during the trade.
If your mind won't leave you alone about a trade or it's hard to get sleep, there are usually two reasons: 1) you are not confident in your method 2) your bet size is too big. First one can be solved by repetition (backtesting, walk forward analysis) and the other one by betting smaller.
Lesson learned: Always use the same risk size.
Share this post