Wise words by Annie Duke, whose book "Thinking in Bets" I read and reviewed in the blog several years ago. What she means with this quote is that in poker we need to deal with lots of unknowns like cards we can't see and players bluffing, but in chess all the information is available on the board. Trading is similar to poker cause the future is always unknown, and we need to take risks in uncertainty without knowing what's going to happen next in the market.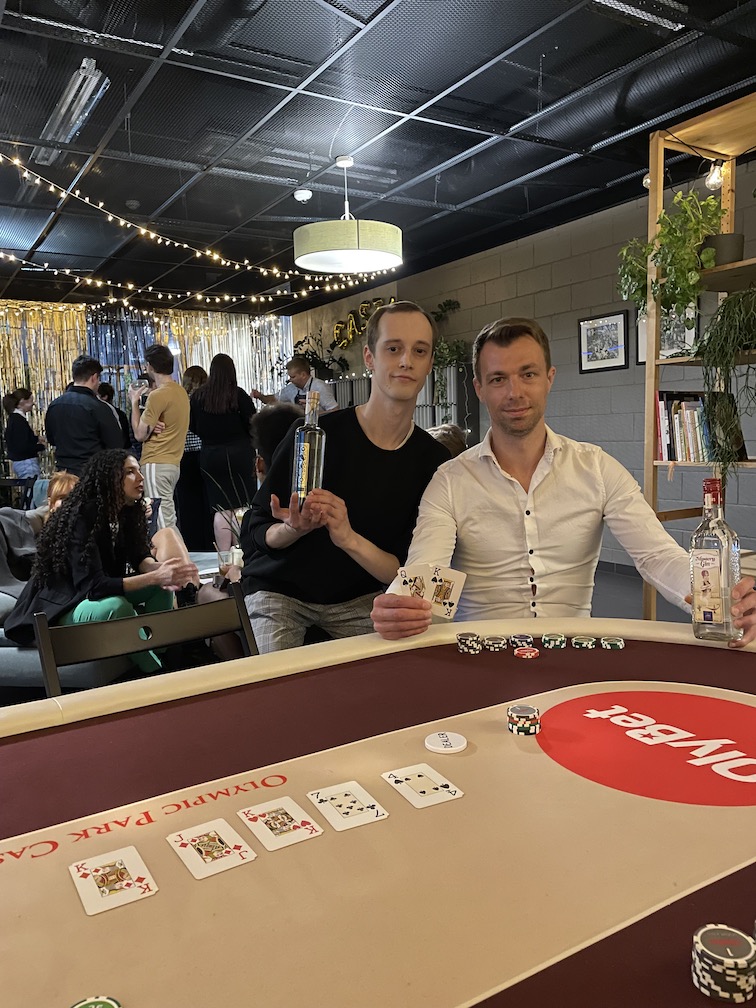 I recently participated a 3 hours long poker game, which I won in the end by betting aggressively on a strong hand. However, there were a couple of times during the game, where I was almost out of chips and came back by luck, but probably thanks to some mindful decision-making as well. I'm not a pro poker player and don't play too often, but I did try to think in bets like I do in trading.
Most people look at poker and trading both as pure gambling, but the difference in gambling and speculation lies in consistently putting the odds in one's favor in a mathematical way to let the edge play out in long-term, if given enough occurrences. In short-term, anything can happen and that's why money management is important to manage tail risk during the distribution of outcomes. Every single occurrence in poker or trading is random and based on luck, but over 100 occurrences skill becomes a factor.
A few big bets vs many small occurrences over and over again relates to the casino edge I wrote about some time ago, and to me it's what trade frequency is in my own world. It's how I skew probabilities while dealing with tail events. Big bets can be rewarding but need more luck to work, while more smaller occurrences help better to put math and numbers to work.
H1 is in the books. June was almost my all-time best month in absolute dollar profit. I don't celebrate. Last month is irrelevant if I'm going to trade another 500 months and more, I will have my best and worst months in the future for sure.
Share this post