Today I sold. I got my reaction rally to get the latest SPY position adds off the table breakeven. Tho it's a relief, let's look at what went wrong and what I have learned.
In late December, I wrote about my failed dollar cost averaging and how not to throw good money after bad. I was anticipating for some sort of a reaction rally to get out of my position that was underwater and the market conditions already too oversold to start panicking. As a side note, I do my analysis on SPY, but since it's forbidden in Europe, I use alternative ETFs to trade.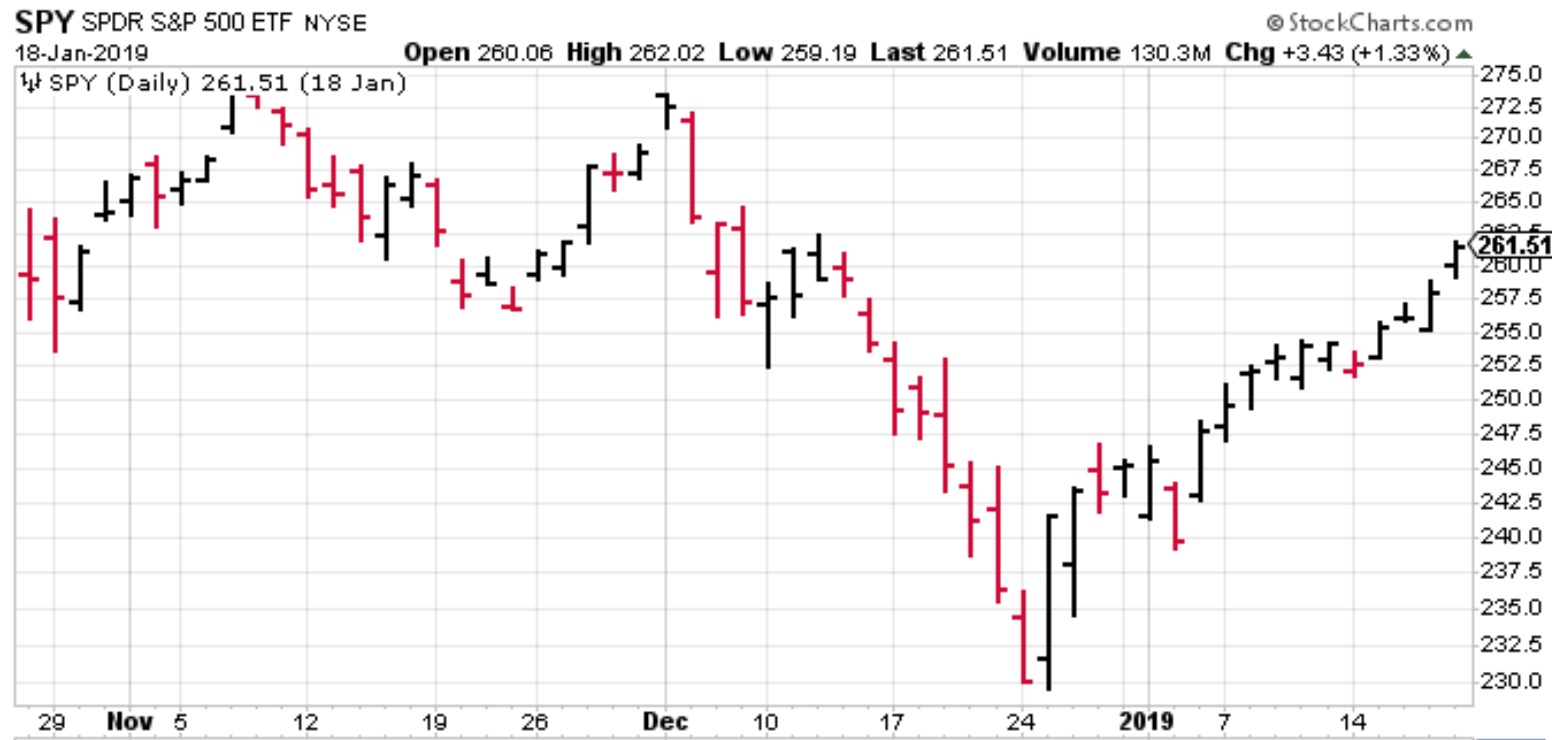 Tho all went well and I got out at a reasonable price after a reaction rally, there are some key points to take away from this trade. One about dollar cost averaging was already mentioned in this post: Never throw good money after bad.
Secondly, as the title of this post says, preserve capital and take small losses to be able to have big profits at the right time.
Looking at the SPY chart going forward, I'd say for the right edge: "V is what we want, W is what we usually get." It means most of the times after such a deep decline the market indexes re-test their bottom before making all time highs.
Lesson Learned: Live to fight another day.
Share this post