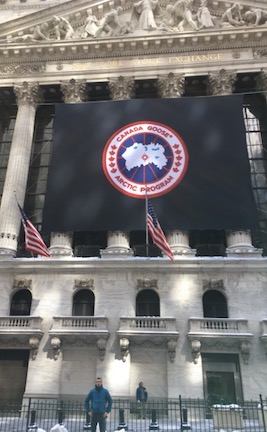 I've been organizing the monthly meetups with local SpikeTrade members since October. There's nine of us from Estonia and one Latvian guy participating the meetups. It's great to talk to other traders as you'll get to see how others are approaching the markets; share ideas and tools.
Yesterday I was doing presentation about my first year of trading to the group. I hadn't done such speaking in front of a class for a long time and it felt great. It wasn't just about giving others my knowledge and experience, I actually learned myself a lot by going through my materials and charts while preparing for it.
First, my overall trading results for the fist 12 months I've been in this business.
My stats in March '18  – March '19 (total trades: 77):
Wins: 39
Losses: 32
Breakeven: 6
Win rate: 55%
Avg. win / avg. loss: 1.11
The monthly equity curve below shows how my account went first negative and then started climbing up. This equity curve starts with April when I opened my separate trading account. My total return in trading account for the 12-month period was in a single digit but beat the market index due to $SPX correcting deeply in late 2018.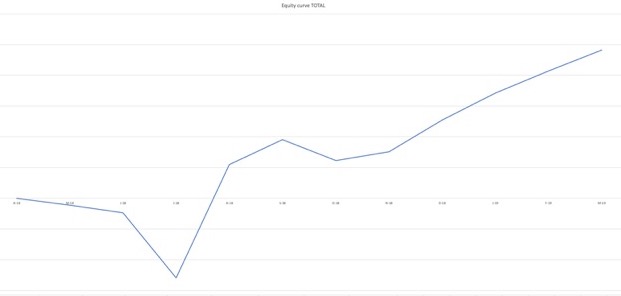 All in all, I can be satisfied with the results for my first 12 months as the purpose in the beginning is to lose little and survive in the markets; that's how you learn. I couldn't expect big wins from the get-go in this one of the most challenging and competitive businesses in the world.
One of the lessons I learned by preparing this presentation is the fact I cut my winners short and take profits too early. This reflects in my low avg. win / avg. loss figure. I need to pay more attention to realistic price targets and proper win / loss ratio when planning a trade; also keep my winners going longer.
Another point I made to myself is that I often rush too much intraday. It's wiser to take calm approach to markets, wait for another bar to close for decision-making and let a trade work out. Rushing intraday without a proper plan is a losing game.
Desire to trade is something to work on. I don't need to look for trades as there's always something going on in the markets, instead I should let good trade setups find ME.
I've noticed too often that after exiting a trade it starts working out in my favor. It's tied to not rushing, but also to trust your edge. Follow the trading system and rules, then the edge will play out in the long run.
The main point of this post is to treat trading like a business. There's no rush, take your time to learn and get better. Document your decisions and trades, go over them later to learn. The next trade or two I put on have little meaning to my business over the long run, however following my rules and trading plan is critical to stay in the business for the next decades to come.
Lesson Learned: Treat trading like a business.
Share this post