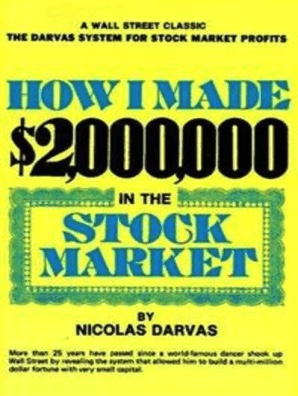 It's a book about historical times in Wall Street, how Nicolas Darvas was trading in 1950s, and this is one of the reasons it's an interesting read just like Reminiscences of a Stock Operator.
Back then technical analysis was way more simpler, no computers or Internet, no HFT or algorithmic trading. Everything was done on paper and information / news didn't spread around the world like today. In a sense it could have been even better cause today we face the overload of news and data which should help us but can actually turn decision making harder.
Nicolas Darvas describes his early time in trading, how he lived thru his first crisis and how he developed a trading strategy, the box system. Basically, he was looking for uptrends to consolidate in a "box" on the chart, once the price moved up outside the box it was a buy, and if the price fell down outside the box it was a sell. A very simple and robust approach to ride trends.
Another key takeaway from this book was that Darvas was doing best in trading when he was away in Asia and didn't know much about what was going on in Wall Street. It illustrates well the point that there's no need to actively manage your positions and sometimes it's better to just do less for more. Dangers of watching every tick are twofold: overtrading and increased chances of prematurely liquidating good positions.
Nicolas Darvas writes how he made his first half a million dollars and lived thru a second crisis, but in the end managed to get his account up to $2 million dollars. There's been much debate over the accuracy of it, as some reporters have said not to believe Darvas made any money in the markets, but it isn't totally clear cause many decades have passed and there's not much information today to confirm if the data is accurate or not. I don't think it has much impact cause the story is interesting and gives good insights.
How I Made $2,000,000 in the Stock Market by Nicolas Darvas book link
Share this post