Hello-hello. If anyone wants to know my story, read this first: My Story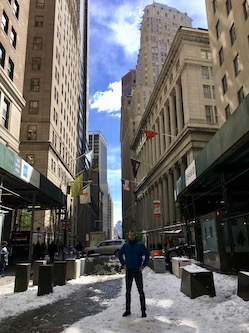 Anyway, I've decided to start blogging my trading journey. I am a beginner in this field but I have made up my mind to dedicate my time, study and practice, get good at it. To this date my experience in financial markets is limited to having some mutual funds, investing to regional ETFs and speculating in crypto. I'm interested in technical analysis and will educate myself more on this.
This blog will be about financial trading, mostly in US equities. I'll try to review books I read and give feedback for others. First two books I read last year about investing in the stock market were Jaak Roosaare "Aktsiatega Rikkaks Saamise Õpik" and Seppo Saario "Kuidas Ma Investeerin Börsiaktsiatesse". Though these books have not been translated into English and are more about investing not trading, I still want to give a short shout-out here since they had good influence on me to start digging deeper into the stock market.
Due to the fact that there's more trading literature in English and most of the trading terms sound more logical in English than my native language, I'll be documenting my trades and journal in English. Therefore, I will also read more books in English and give you reviews here afterwards.
Success is in the preparation. It's not meaningful to just dive into the stock market and become a punter, therefore I will learn and share my findings with you. Let's get this blog started!
Share this post