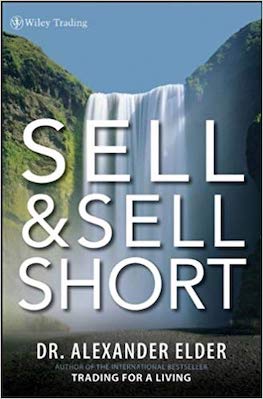 I have been closely following Dr. Elder's work online, from books and also attended his workshop in NYC. While this book covers Dr. Elder's approach to the markets like his other books (Trading for a Living; Come into My Trading Room), I wanted to read it because of its focus on shorting.
Though in late 2018 the market sold off 20%, it can be called a correction due to its fast recovery. At one point we will have a bear market. I want to prepare myself in advance for the period of falling markets to understand shorting better and take the opportunities. That's why I think this book is good to study.
The book starts with basic psychology, risk management and trading topics but then gets more in-depth to shorting. Selling at a target, selling on a stop, selling the noise, shorting tops, shorting downtrends etc. is all covered in the book. If you think shorting is something you should add to your trading system then this book is definitely worth to read.
Sell and Sell Short by Alexander Elder book link
Share this post